Quest Workshops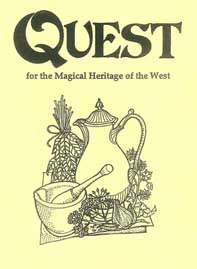 The Invisible College is running a residential experiential weekend, from Friday evening 4th to Sunday afternoon 6th October 2013, at the Ammerdown Conference Centre near Bath.
"An Introduction to the Hermetic Tree of Life" will be led by Marian Green and Naomi Ozaniec. It will introduce the Tree of Life as the living heart of the western esoteric tradition, and hermetic wisdom as a living and accessible path of spiritual awakening.
The course fee is £250, inclusive of full board (meat and vegetarian) and accomodation in single or twin en suite rooms.
For more information and to book, please email Naomi at naomi.ozaniec@gmail.com, or write to Marion Green, BCM-SCL Quest, London WC1N 3XX, enclosing an SAE.
Places are limited, so please book early.