Quest Workshops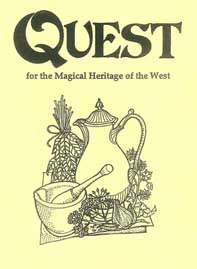 The Invisible College is running a weekend workshop, from Friday evening 21st to Sunday afternoon 23rd November 2014, at the Ammerdown Conference Centre near Bath. This has been postponed from the 10 - 12 October date advertised earlier.
The title of the workshop is "The Key to the Western Mysteries: the Quest and the Grail".
The course fee is £250, inclusive of tuition, full board (meat and vegetarian) and accomodation in single or twin en suite rooms.
In 2015, there will be two further workshops at Ammerdown on 10 - 12 April and 6 - 8 November in 2015. The first will be on Sophia and the Divine Feminine. Topic for the second to be announced.
For an application form, and for more information, write to:
Quest Courses, 80 Bishopsworth Road, Bristol BS13 7JS, UK.